Early Media Instruments features demonstrations by Dave Jones, Hank Rudolph and Benton C Bainbridge of some of the most influential real-time analog video processing tools used by media artists internationally. Many were designed in the 1970s.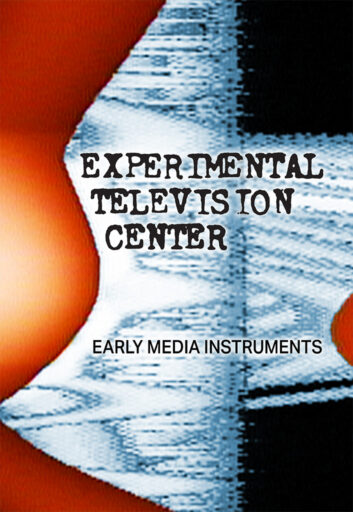 Each of the 8 DVDs covers the purpose, operation and function of a specific instrument:
• Jones Colorizer
• Jones Frame Buffer
• Jones Keyer
• Jones Sequencer
• Paik/Abe Video Synthesizer
• Raster Manipulation Unit – Wobbulator
• Rutt/Etra Model RE-4 Video Synthesizer
• Sandin Image Processor
Documentation by Carolyn Tennant, Pamela Susan Hawkins, Hank Rudolph, Mona Jimenez and Kathy High with Meredith Baxter, Monica Duncan, Neil Fried, Annie Langan, Michael Montagne, Yesael Sumalave and Terese Longova. Design and post by Matthew Underwood, Necole Zayatz and Dave Jones Design.
This DVD set was produced by Experimental Television Center through the Video History Project.